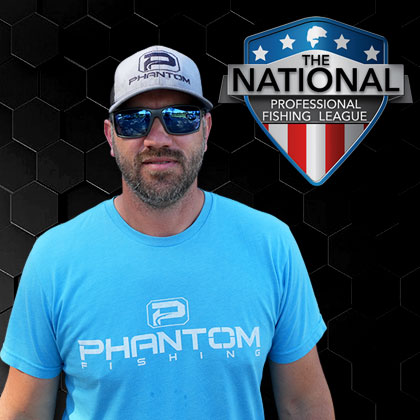 NAME: Barron Adams
HOME: Blue Ridge, GA 
HOME LAKE: Lake Blue Ridge Georgia
SOMETHING FANS MAY NOT KNOW: My best friend and I run a successful business out of our hometown. We build custom homes in the Blue Ridge Mountains of North Georgia.
TOURNAMENT EXPERIENCE: 5 yrs. professionally | 15 yrs. local trails
YEARS WITH NPFL: 1st
TOTAL NPFL WINNINGS: $0
CAREER HIGHLIGHTS: I fished the MLF Costa series for two years and qualified for the Costa Championship both years. I ended up qualifying for the MLF Pro Circuit 2019. In the 3 seasons I fished professionally with the MLF Pro Circuit I qualified for the Title Championship two years in a row. I've won over $100,000 accumulatively over the last 3 seasons. In 2019 I also fished the Bass opens there I finished in 12th place in the points.
Some of my best finishes:
• Costa series 11th place lake Seminole
• 11th place lake Sam Rayburn
• 13th place lake Martin
• 18th place James River
One of my career highs was leading day 1 of the MLF pro circuit at lake Martin
SPONSOR ROSTER: Phantom Outdoors, Lowrance, Power pole, Bobs Machine, Fitzgerald rods, Boatlogix, Blue Ridge Tire, U Nailed it Construction
VISIT – LIKE – SHARE – SUBSCRIBE